"Inspiration is Beauty"
SoCo Hotrod Invasion
April 5, 2014 &nbsp &nbsp &nbsp &nbsp (updated on August 15th, 2015)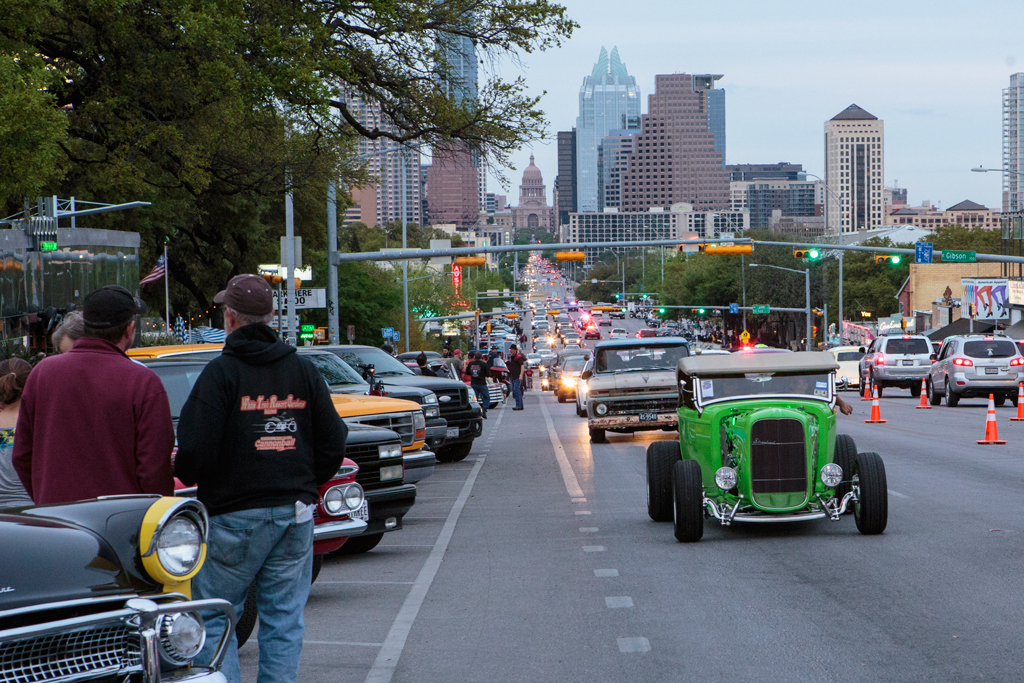 The 13th annual "Lonestar Rod & Kustom Roundup" hit Austin's scenic South Congress Ave., it was loud and low. There were lead sleds, rat rods, deuce coupes, 70's Muscle, & everything in between. Met some really great people showing off what I can only describe as;
"roaring works of art!"