"Inspiration is Beauty"
Tidy Seamless
April 1, 2014 &nbsp &nbsp &nbsp &nbsp (updated on February 24th, 2015)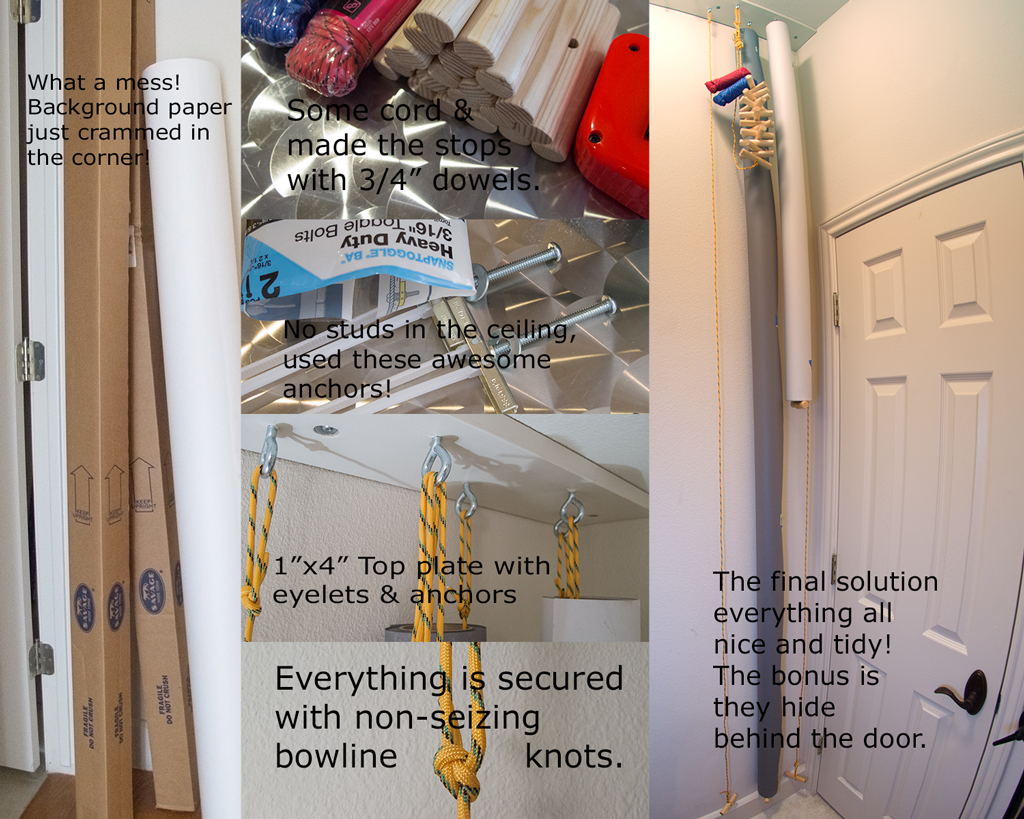 The internet works!! Found this elegant & inexpensive solution for storing gels & background paper in my tiny equipment closet. It worked beautifully, I can't tell you how good it feels to have those chaotic rolls organized
Here's the video tutorial
.